Solid Patio Covers Offer Maximum Protection From Sun and Rain
Solid Patio Covers are a beautiful and durable addition to your home and yard. Built from the ground up using a variety of building techniques, Solid Patio Covers offer the most protection for any area you want covered up!
We call them Solid Patio Covers because they create a solid barrier between you and the sky above. So whether its rain or sun that you're trying to keep out, a solid patio cover may be your best choice. Solid Patio Covers come with a built in rain gutter system and can be combined with any of our fabulous upgrades, including custom columns and pavers.
Solid Patio Covers can be built to fit any size of space you need covered. They offer maximum protection from sun and rain to cover your outdoor seating area or your backyard barbeque. Solid Patio Covers are available in all of our Alumawood Colors.
Get a FREE Estimate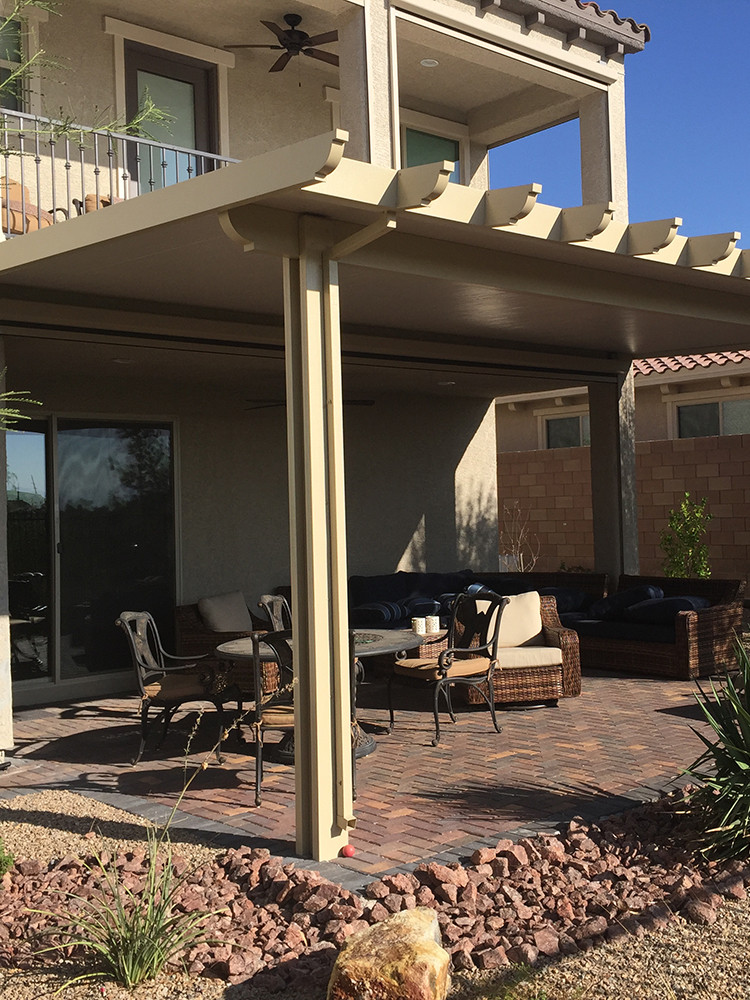 In most cases, City Seamless is proud to offer a lifetime guarantee on all of our products and services. Of course, restrictions do apply. But you can be sure City Seamless will do everything to ensure that you are 100% satisfied with the product we provide.
Many people have questions about patio covers. We've done our best to cover many of them here. However, please do not hesitate to call our office to speak to one of our friendly staff if you have questions that are not covered here.
Get started with your FREE Patio Cover estimate.
For 3 generations, City Seamless Patio Covers has been a Leader in the Patio Cover and Awning Industry. We are licensed and insured and provide quality services at very competitive prices. We proudly offer a Lifetime Guarantee on most of our products and workmanship. Give us a call today at (888) 589-2707 to set up your free in-home estimate. We're ready to help!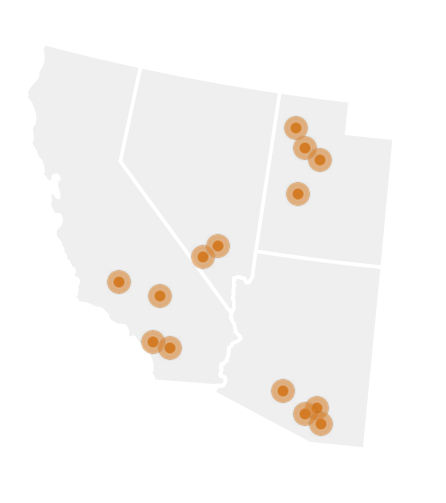 "City Seamless Rain Gutter and Patio Covers transformed our backyard with our Alumawood patio cover and new seamless rain gutters. My wife and I went from never using it to sitting out back on a daily and nightly basis and having our family over. I want to say that we're very impressed by the outcome. The attention and detail that Cody and his crew put in was above and beyond. It dressed up our house so much and we couldn't be more pleased."
"We compared prices and got bids from many other patio installing companies and City Seamless was priced reasonably. They aren't the cheapest but a requirement we had was to use a licensed contractor with insurance who was legit. These guys had the best warranty and we felt confident going with them - and we are so glad we did! Cody came over to give us an estimate, and answered a lot of questions. He gave us a lot of different options and helped us choose the best fit for our vision. He's so knowledgeable and honest. Cody promised to have the work completed in three days and he was done in exactly that time. His crew was awesome, they were very neat and organized. One of the fans I purchased was not working properly and the installer came over to uninstall it and replace it when the new fan arrived. We had fans and lights and all the bells and whistles. We have gotten so many compliments on the patio cover. Thank you City Seamless!!!"
"Oh I forgot to mention the seamless rain gutters. They dress up the house amazingly. It's pretty surprising since I never gave them a second thought, but they actually make the house look better than ever! Our old gutters were falling down and didn't work too well, and it turns out part of the issue is that they were clogged and plastic. We got new seamless gutters installed with leaf guard as well as a decorative rain chain in the front entryway of the house and it looks fantastic. I'll update this post with photos during the day."