Tile Roofing and Trim Kits
Make your patio cover look like it's part of the house
City Seamless can make your new Alumawood patio cover blend in so nicely to your existing house that your friends and neighbors will wonder if its actually built from Aluminum.
For a very affordable price, City Seamless can add a tile trim kit to your patio, so that it looks just like the roof line on your house. Combined with our upgraded stucco columns, adding a tile trim to the cover will make it feel as if your aluminum patio cover is a framed in portion of the existing house.
And if you go with the Insulated Patio Cover option, then you can bet that sitting on your new patio will feel about as comfortable as sitting in your living room!
Schedule a Free Estimate Today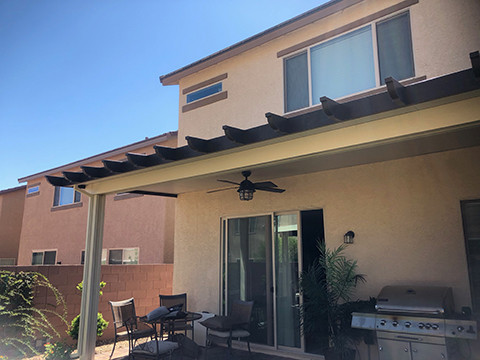 In most cases, City Seamless is proud to offer a lifetime guarantee on all of our products and services. Of course, restrictions do apply. But you can be sure City Seamless will do everything to ensure that you are 100% satisfied with the product we provide.
Have questions about your patio cover project? Check out our FAQ's here, or call our office and talk to an expert today.
Does the tile cover the entire patio?
No, we only install the tile trim portion of the roof, so although it looks like the entire roof is covered with tile, it's really only the outside edge.
Get started with your FREE Patio Cover estimate.
For 3 generations, City Seamless Patio Covers has been a Leader in the Patio Cover and Awning Industry. We are licensed and insured and provide quality services at very competitive prices. We proudly offer a Lifetime Guarantee on most of our products and workmanship. Give us a call today at (888) 589-2707 to set up your free in-home estimate. We're ready to help!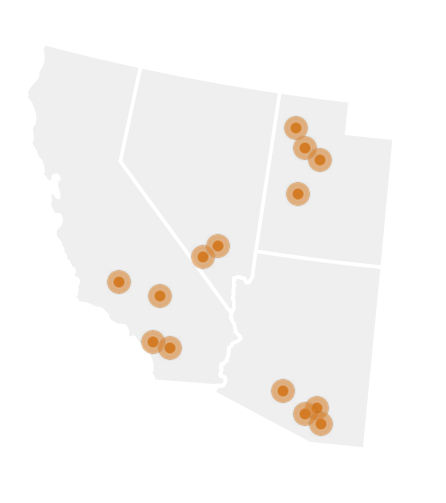 "Wow. They do such great work that I had to write a good review. They completely went out of their way to address our needs and we are very happy with our seamless rain gutter system and our brand new 10x14 foot patio cover!!! It's beautiful and functions well."
"We've been screwed by contractors before and we've never been treated so well. Joel and Ilona and Matt and the installers Alex and Jesus were all extremely professional."
"They won our confidence and did exactly what they said they would do - the estimators and the installers called when they were on their way, arrived right when they said they would, and were done with the gutters and downspouts in half a day and the patio cover in one day (plus a few days digging the holes etc)."
"A few of their competitors had come in at higher prices - except for an unlicensed guy, and we weren't about to go with him. We were looking to hire someone who could show they were licensed, bonded and insured. We've had enough bad experiences in the past that we've had to learn to be wary. We needn't have worried. City Seamless Rain Gutter and Patio Covers is legit!!! Thank you guys!"