Insulated Patio Covers, the ultimate upgrade for your back yard.
Insulated Patio Covers are by far our favorite product. Available in either 3" or 4" thickness, Insulated Patio Covers are an incredible addition to your space. They offer amazing insulation from the heat of the sun and look absolutely fabulous!
If you're looking for the top of the line option without the outrageous expense of building a framed in patio cover, then you have to check out these insulated patio covers. They truly are amazing to behold and to relax under.
Seriously, insulated patio covers will make you feel so comfortable in your back yard, you'll find yourself enjoying your patio as much as you enjoy your living room!
Schedule a Free Estimate Today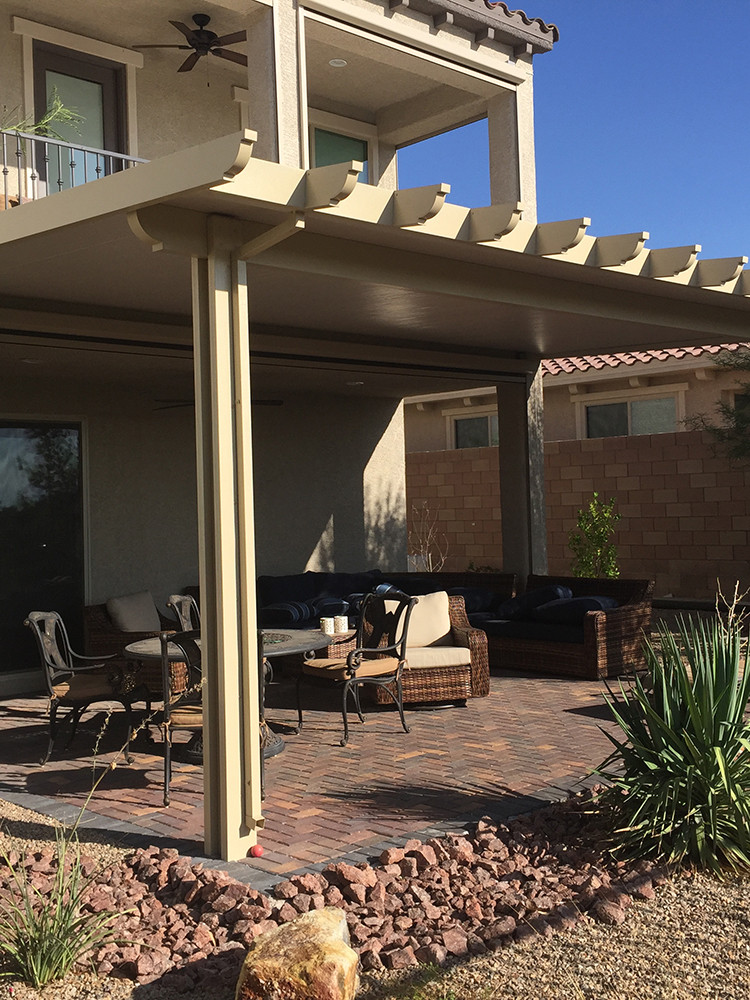 In most cases, City Seamless is proud to offer a lifetime guarantee on all of our products and services. Of course, restrictions do apply. But you can be sure City Seamless will do everything to ensure that you are 100% satisfied with the product we provide.
Have questions about your patio cover project? Check out our FAQ's here, or call our office and talk to an expert today.
​What makes a patio cover insulated?
Patio Covers which are insulated are built differently than those not insulated. The panels are 4' wide and are basically a giant piece of styrofoam with a durable aluminum shell.
When you say insulated, how insulated are we talking?
Well, stand underneath an insulated cover and you will instantly feel the difference. The insulated panels block incoming heat and reflect it away, and can create up to a 15 degree difference from the ambient temperature.
Get started with your FREE Patio Cover estimate.
For 3 generations, City Seamless Patio Covers has been a leader in the Patio Cover and Awning Industry. We are licensed and insured and provide quality services at very competitive prices. We proudly offer a Lifetime Guarantee on most of our products and workmanship. Give us a call today at (888) 589-2707 to set up your free in-home estimate. We're ready to help!