Lattice Covers or Pergolas
Lattice Covers are a beautiful addition to any outdoor space and offer exceptional shade.
Lattice covers get their name from a fancy old French word that means something about geometrical arrangement. A Lattice Patio Cover is "a structure consisting of strips of wood or metal crossed and fastened together with square or diamond-shaped spaces left between, used typically as a screen or fence or as a support for climbing plants."
Lattice covers can be free-standing or attached to the house. And they can offer a wide variety of purposes. Sometimes they are used to offer some shade over a seating area next to a pool. Other times they are used as window awnings that can help keep the glaring sun off the window during the heat of summer.
Schedule a Free Estimate Today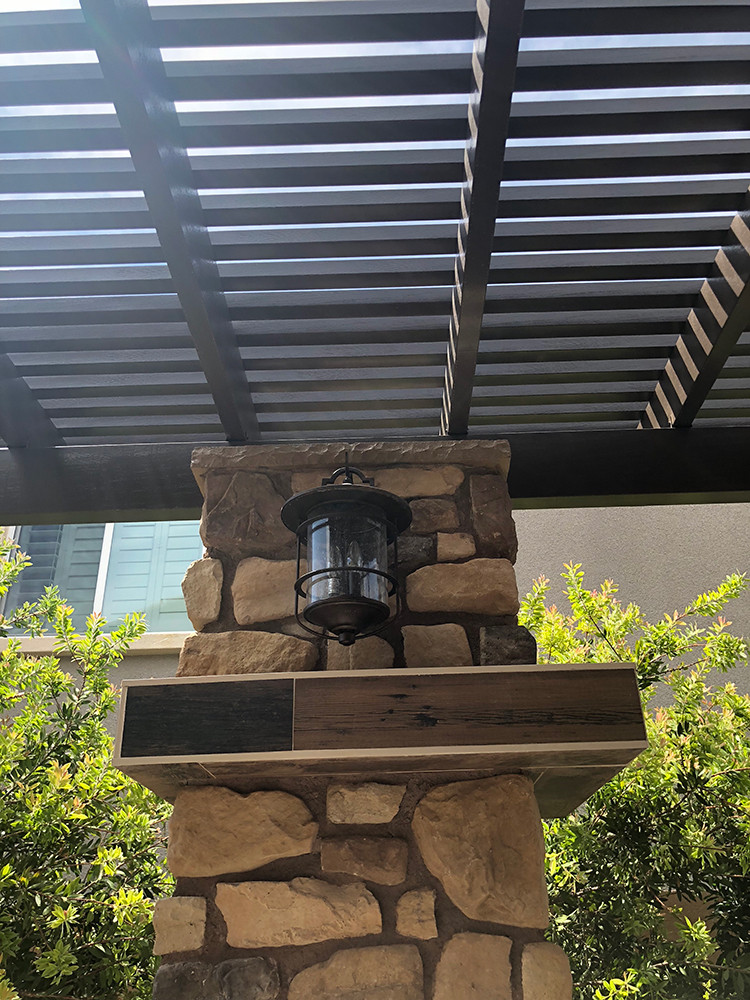 In most cases, City Seamless is proud to offer a lifetime guarantee on all of our products and services. Of course, restrictions do apply. But you can be sure City Seamless will do everything to ensure that you are 100% satisfied with the product we provide.
Lattice Covers or Pergolas FAQs
How much shade do Lattice Covers offer?
This depends on how far apart we space the lattice. If the lattice is spaced at 50%, then 60% shade is given. We can space the lattice as close or as far apart as you wish. And we have a nice little diagram that will show you that distance.
Do Lattice Covers protect my area from the rain?
Lattice covers do offer some protection from the rain, however, not as much as solid covers. Lattice covers do not have a built in rain gutter system like solid covers do. They will keep some water from falling on your area, however, in a heavy downpour, lattice patio covers will not protect your area from getting soaked.
Get started with your FREE Patio Cover estimate.
For 3 generations, City Seamless Patio Covers has been a Leader in the Patio Cover and Awning Industry. We are licensed and insured and provide quality services at very competitive prices. We proudly offer a Lifetime Guarantee on most of our products and workmanship. Give us a call today at (888) 589-2707 to set up your free in-home estimate. We're ready to help!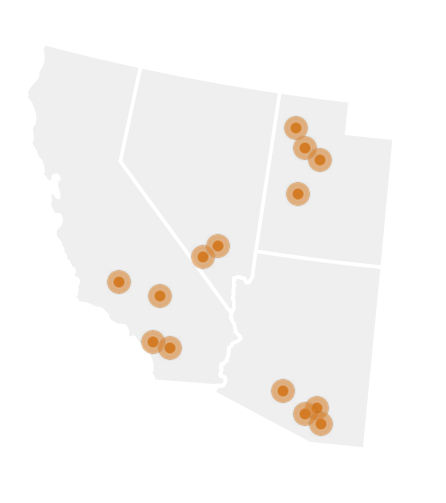 "Wow. They do such great work that I had to write a good review. They completely went out of their way to address our needs and we are very happy with our seamless rain gutter system and our brand new 10x14 foot patio cover!!! It's beautiful and functions well."
"We've been screwed by contractors before and we've never been treated so well. Joel and Ilona and Matt and the installers Alex and Jesus were all extremely professional."
"They won our confidence and did exactly what they said they would do - the estimators and the installers called when they were on their way, arrived right when they said they would, and were done with the gutters and downspouts in half a day and the patio cover in one day (plus a few days digging the holes etc)."
"A few of their competitors had come in at higher prices - except for an unlicensed guy, and we weren't about to go with him. We were looking to hire someone who could show they were licensed, bonded and insured. We've had enough bad experiences in the past that we've had to learn to be wary. We needn't have worried. City Seamless Rain Gutter and Patio Covers is legit!!! Thank you guys!"