Solar Panel Mounting Structures
Solar Panel Mounting
Imagine having an amazing, clean, elegant insulated patio cover… Now imagine it covered with your new solar panel system.
City Seamless is all about helping you build a structure that looks amazing and will allow you to easily mount your solar panel system. We have worked closely with our Patio Cover Suppliers and have developed a system that allow you to mount solar panels to the patio covers we build for you. This could not be a more simple process.
Schedule a Free Estimate Today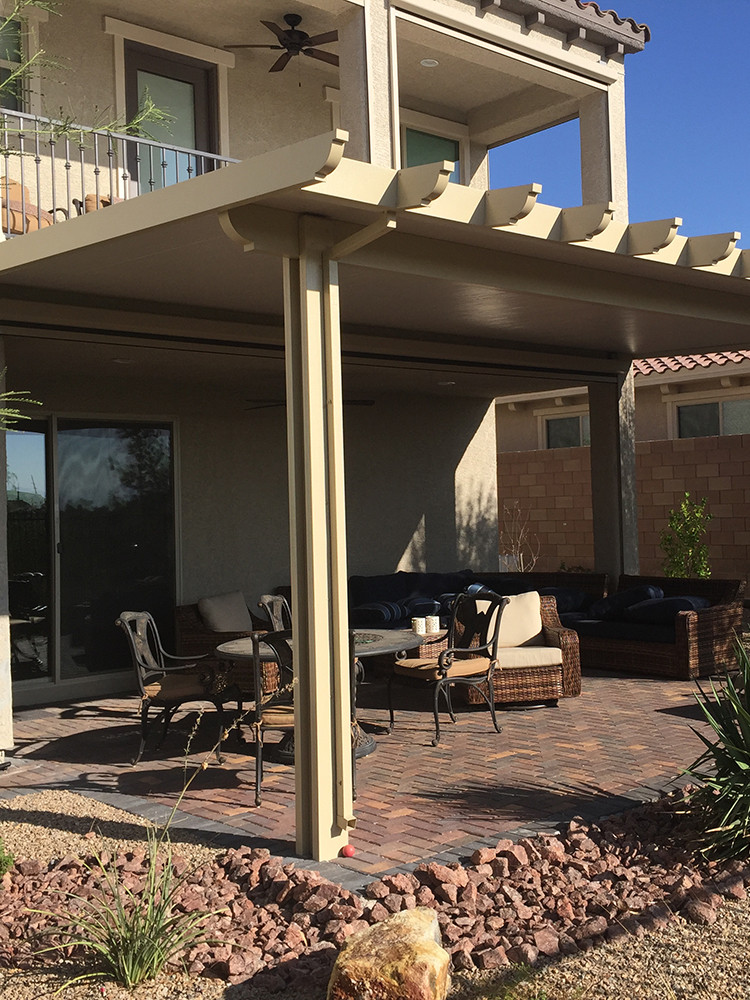 In most cases, City Seamless is proud to offer a lifetime guarantee on all of our products and services. Of course, restrictions do apply. But you can be sure City Seamless will do everything to ensure that you are 100% satisfied with the product we provide.
Have questions about your patio cover project? Check out our FAQ's here, or call our office and talk to an expert today.
Does City Seamless also install solar panels?
No, City Seamless specializes in installing patio covers. However, we have worked closely with our installers and have developed a system that will allow you to attach solar panels to the patio cover we provide you without any extra engineering needed. And with the quick expansion of the solar panel industry, this is a great deal.
Which patio cover can I install solar panels on?
Great question! Solar panels can be installed on any of our insulated patio cover systems. The good news is that these covers are already engineered to hold the weight of a solar system, which means your solar company can get right to work whenever you're ready to install the panels.
Get started with your FREE Patio Cover estimate.
For 3 generations, City Seamless Patio Covers has been a Leader in the Patio Cover and Awning Industry. We are licensed and insured and provide quality services at very competitive prices. We proudly offer a Lifetime Guarantee on most of our products and workmanship. Give us a call today at (888) 589-2707 to set up your free in-home estimate. We're ready to help!